How to Track your iPhone – Detailed Instructions to Find My iPhone App
by Shannon |Sep 02,2016..
Technology has brought about a grand revolution in the world. The technological progress has made almost every task quite easy for us, which benefits us extensively in the longer run. Such a technology, the cell phone, has changed the methods of communication and with constant advancements, the developers are finding innovative ways to make the device further useful for us.
iPhone is undoubtedly one of the most expensive and sleek cell phones ever invented. Every year, Apple introduces a new and improved addition to the iPhone collection. With the latest technology, new applications are being created and introduced to the Apple stores, which enhance your iPhone using experience.
Lost Your iPhone?
If you are an iPhone user, then this is probably the worst situation that you could possibly experience that lost your iPhone. No one ever thinks much about losing their phones until it actually happens and that is the time when you can only sit back and regret that you did not take any precautions to safeguard your phone. Don't panic yet, as Apple has got you covered even if you did not get the chance to install a security application.
Find My iPhone
There's no need to panic, especially when you have your iCloud account information to save you from drowning into sadness. Apple provides a free set of tools that are used to locate the lost iPhone, for instance, the Find My iPhone app, which is a built-in tracking app. Go to settings > iCloud and then you would see a list of applications that require permission. The screen would display a small dialogue box that would ask you for permission, and so, click on 'Allow' to give access to the application.
However, you need an iCloud account to use this app, which you probably have already. Find My iPhone is basically a cloud-based service by Apple, and thus, you can access this application on your iPad, Mac, or if there is any other iPhone or iOS device present in the house, to locate your lost iPhone. Otherwise, you can also access Find My iPhone online on a browser by entering the login details of your Apple ID. Here are a few steps you need to follow if Find My iPhone is enabled on your lost device.
•Sign In
Sign in to your iCloud account on any of the iOS devices available, or get access through the common browser, so as to use the Find My iPhone app to find lost iPhone. You have to sign in to the similar iCloud account that you had on your lost iPhone.
•Locate iPhone
Find your lost iPhone by selecting a device on the app, and view its location on the map. If the iPhone is somewhere close, then it would give you the option of playing a sound. The sound produced by the app is going to be a really loud and long beep. Or you can even ask someone to help you find it using the location on the map.
•Lost Mode
You can turn the lost mode on if the device is not nearby, or you think that it might be stolen. Using this option, you can lock your lost (or stolen) iPhone in the slightest bit using a passcode of four digits. A custom message would be displayed, along with your number on the missing iPhone's lock screen. If you have enabled your iPhone to make payments using your credit or debit cards, then by turning Lost Mode on, Apple Pay would be suspended.
•Erase Information
If you think that your iPhone is stolen, then it is better for you to erase all the data on your iPhone. By erasing all of your data, you would save your data from getting into the wrong hands, including the information of your credit, or debit cards for Apple Pay. Moreover, you have to keep in mind that you would not be able to use the Find My iPhone appon your stolen or lost iPhone if you erase the information. Thus, the activation lock would turn off, which would allow another person to access your iPhone and use it.
•Report It
It is vital for you to report your lost iPhone to the local law enforcement. They would probably ask you to submit the serial number of your device, which is also known as the IMEI number. Other than that, report the lost iPhone to the wireless carrier (sim card company), so that they disable to avoid calls, data use or text messages. However, there are still chances that they would be able to locate the iPhone with the wireless carrier plan.
•Family Sharing Set Up
It is possible for you to locate iPhone by using the Apple devices of your family members, if any one from your family has it. It is important for you and your family members to have Find My iPhone set up on their iOS devices so as to take advantage of the app. Simply save the individual Apple IDs of your family members with their iOS device's name, for instance "Emily's iPad". Therefore, if anyone out of the family members loses their device, everyone else can help the victim to find lost iPhone.
•Use Google Location History
It is a well-known fact that Apple and Google keep track of the location of your device, if you choose to allow it. However, most people consider it as an invasion to their privacy so they intentionally disable the option, whereas, it can be helpful once you lose your iPhone. Moreover, the location history of the last traced location would be accessible only if the device was connected to both the internet and Google. To check your last location history using Google, follow the following steps.
1. Visit Google maps, and check the timeline of your location history by entering your Apple ID on the device that you are using to access Google.
2. Check the last reported location of your iPhone by entering the date, and be sure to check the time stamps in order to know the last location.
3. Check to see if the location of the iPhone is immobile or in a moving condition.
4. If it is moving, then contact the authorities to help you retrieve your iPhone, instead of approaching the thief yourself.
Things to Consider:
There is no doubt that the tracking app has changed the ways of providing safety for your lost iPhone and the data along with it. The application is undeniably helpful in locating the lost iOS devices, but there are some things that you should consider that might help you.
•It is vital for you to be vigilant about your iPhone, and you have to keep the location of your device on at all times. Plus, avoid using your phone in market place to reduce the chances of losing it.
•To enhance the protection of your iPhone, you should keep a passcode so that it becomes difficult for someone else to get access to your data or phone.
•Instead of retrieving your stolen iPhone yourself, report the scenario to the police and let them handle it.
•It should be acknowledged that it is not possible for you to locate your iPhone if it is turned off or is turned on to Airplane mode. However, you can let Find My iPhone to keep track of your phone at all times to check if it is on or not.
•If Find my iPhone is not enabled on your iPhone, then there is possibly no other way for you to locate iPhone or flag the device for you.
•Once you get retrieve your iPhone, or even when it is lost, it is mandatory for you to change the passwords of the accounts that you have on the internet, which you used on your phone, for instance, Facebook, Twitter, etc.
•You can have the device's wireless carrier company to find the missing phone for you, if you do not use find my iPhone. If the phone is still turned on, then they would be able to guide you to the location.
Coming to the conclusion, if the Find My iPhone app was not turned on before your phone was lost, then you cannot locate the device. Even though, you can avail the chance of protecting the personal data on your lost iPhone by changing the password of your Apple ID, which would forbid someone else from getting access to your iCloud information, for instance the pictures, contacts, etc., or prevent him from using the iMessage, or iTunes of your Apple account on the missing iPhone.
Related readings:
How to Turn Off Find My iPhone
How To Set Up And Use "Find My iPhone"

Tag:Find My iPhone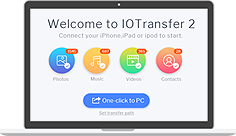 IOTransfer
Free to Manage and Transfer Files Between iOS Device and PC easily!
Download Now
For Windows
Tag Cloud